Update April 6, 2012 District Lines has no contests right now, but who knows when another one will pop up! Be sure to leave a comment and let us know if there is one there when you try the link!
Contest ended September 15th, 2009 at noon EST.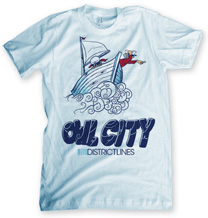 Owl City Contest -
District Lines and Owl City are giving away 100 free Owl City shirts! Use the form to enter! When you enter you will automatically retweet the contest message and follow @district_lines and @owlcity.
You may enter once per day until the contest ends!
Enter everyday for more chances to win!
The Rules
You MUST enter the contest from their page with a valid email address.
Only contest entrants following @district_lines & @owlcity will be selected.
Only one free shirt per winner per contest. Sizes may be limited.
Anyone may enter, but shirts will only be shipped to addresses in the United States & Canada.
Winners will be notified via email from contests@districtlines.com
Click here
to get started!